Are you a young person searching for a career or are you looking to make a career change? Do you already know some Farsi or do you have an interest in learning the Persian language? If you answered yes to those questions, you should think about becoming a Farsi translator.
Persian is a beautiful language with a rich history, and it's also widely spoken across the world. Because of the language's popularity, there are many Farsi translator jobs. Keep reading to learn what steps you'll need to take to become a Farsi translator.
The Difference Between a Farsi Translator and a Farsi Interpreter
These two professions seem to be very similar on the surface because they both involve translation. However, interpreters act as intermediaries between people who speak different languages and have very different jobs than translators. Interpreters translate speech orally whereas translators work with written text.
To be a translator, you need to have strong reading comprehension and writing skills in both your native and second language. To be successful at their job, interpreters need public speaking skills, listening skills, and the ability to translate things quickly.
Translators can take more time than interpreters to look at reference materials and master their translations. If you prefer to work more slowly or want to work from home, translation might be the better career path for you.
Why Become a Farsi Translator?
Over 100 million people in Iran, Afghanistan, the Persian Gulf, and Central Asia speak Farsi. Because of the language's popularity, many companies and organizations need Farsi translators. Companies looking to do business in Iran, for example, may need to hire someone to translate contracts. Embassies and intelligence organizations like the FBI hire Farsi translators to translate vital documents. The United Nations and nonprofit organizations also offer many Farsi translator jobs.
Steps to Become a Farsi Translator
Follow these steps to help you find a Farsi translation job.
1. Learn Persian
If you don't already know Persian, now is the time to learn it! Check out our article on how to learn Farsi to find out some great ways to master the Persian language.
Once you pick a university or Persian language program, you'll need to continue practicing. You should aim to achieve an Advanced-High if you're following the American Council on the Teaching of Foreign Languages Proficiency Guidelines. If you'd rather measure your progress by the Interagency Language Roundtable guidelines, then you'll want a 4 or 5. Once you've reached that goal, you'll be close to native proficiency in Farsi and ready to move onto our next step.
2a. Earn a certification
The next step in this process is to get certified. The American Translators Association, which is the primary organization that certifies translators, does not offer a Farsi certification unfortunately. They may make one in the future if there is enough demand for it, however.
There are still many language proficiency tests that you can take to build your resume in search of Farsi translator jobs. The US Department of State offers a test for translators through their Office of Language Services. They recommend that only translators who have at least a few years of experience and a strong interest in working for the government take their test. The military also has its own foreign language test called the Defense Language Proficiency Test, which you can learn more about here. It was designed for military personnel and government contractors, so it's another test that you can only take if you're applying for government contract work. ALTA, a company that provides language testing services to the government, also offers a Farsi translation exam.
2b. Attend a university program
One of the best ways to launch your career as a Farsi translator is to attend a university program. Here are the names of two programs that will help you perfect your craft and become an effective Persian translator.
The NYU School of Professional Pathways offers an online certificate in Translation Industry Essentials. The program consists of two required courses and three electives and must be completed within three years. You'll have a chance to take courses like Financial Translation and Commercial Translation that will teach you useful, transferable professional skills.
If you'd rather study in person, Binghamton University offers a graduate certificate in Translation Studies. To graduate with your certificate, you'll have to complete four courses and pass a final exam with a grade of A- or higher. This rigorous program allows you to specialize in literary or non-literary translation and prepares you for a successful career as a translator.
It's very likely that your local universities and community colleges have translation studies programs as well.
3. Gain Experience
You most likely cannot get professional translation work without practical experience. You can help others while you get the experience you need by volunteering. Immigrants need translators to translate legal declarations and supporting documents into a language they can understand. Stand With Immigrants has a page for volunteers that can help you find that kind of volunteer work in your area.
There are many remote volunteering opportunities for Farsi interpreters as well. TED relies on volunteer translators to subtitle TED talks. Translators get a profile page on the TED website that list the videos they've worked on, so this is a great resume building opportunity. Per Mondo offers free translation services to nonprofits and needs translators who work in any language. The UN also needs volunteer translators and posts new opportunities on their website.
Two websites you can use to find more volunteer Farsi translator opportunities are VolunteerMatch.org and Idealist.org.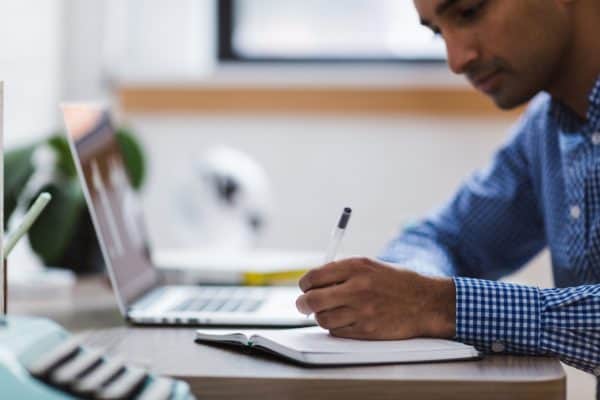 4. Land a Job as a Farsi Translator
There are so many job opportunities for Farsi translators that can lead to long, fulfilling careers. As a Persian translator, you can find work translating videos, movies, and shows by adding subtitles. You can provide literary translation services or work for a law office. You can work for the US State Department or the CIA. The UN, NGOs, and private companies all need Farsi translators as well.
To find jobs like the ones mentioned above, take a look at the Farsi Job Board on PersianExperts.com.
How to Become a Farsi Translator